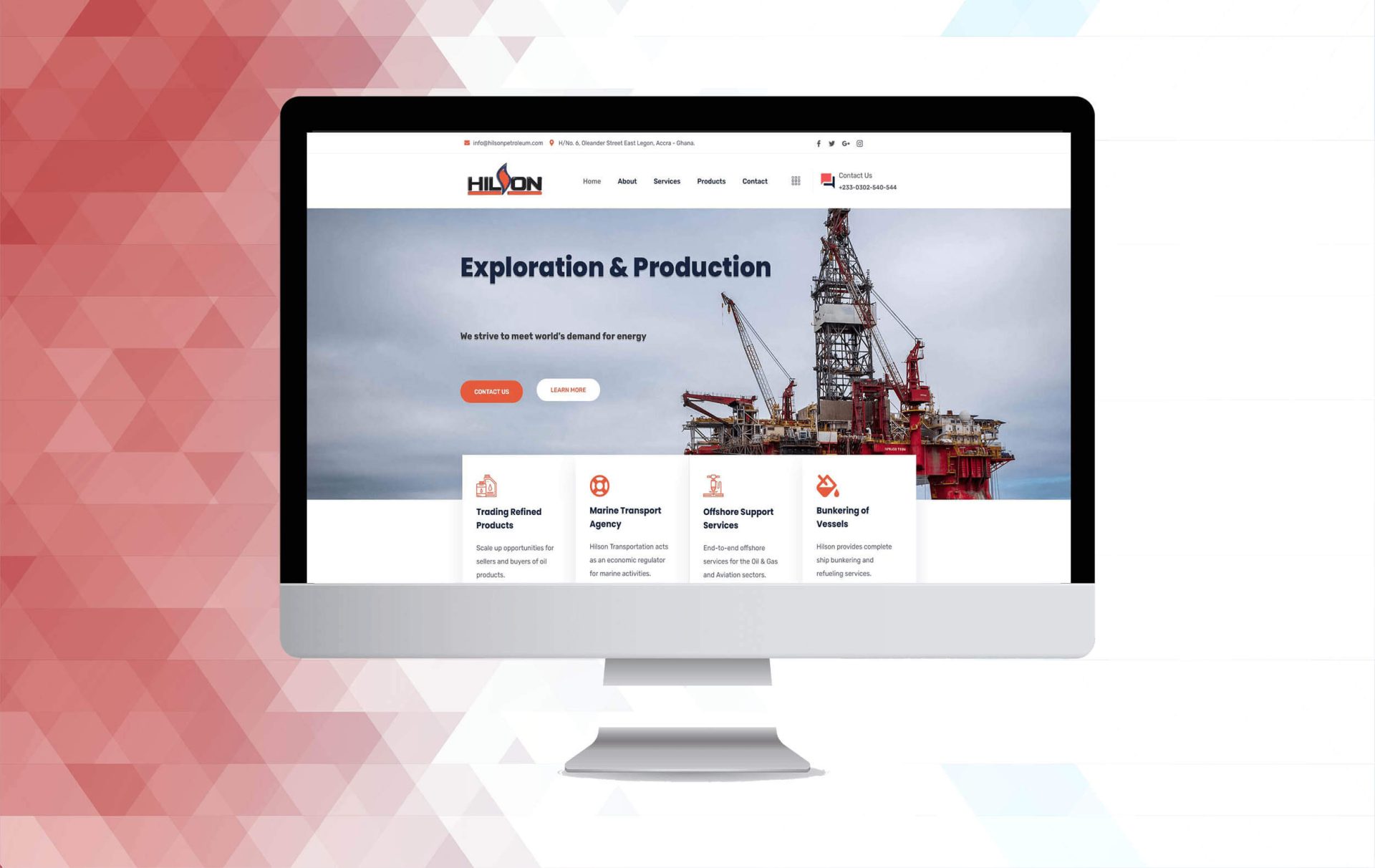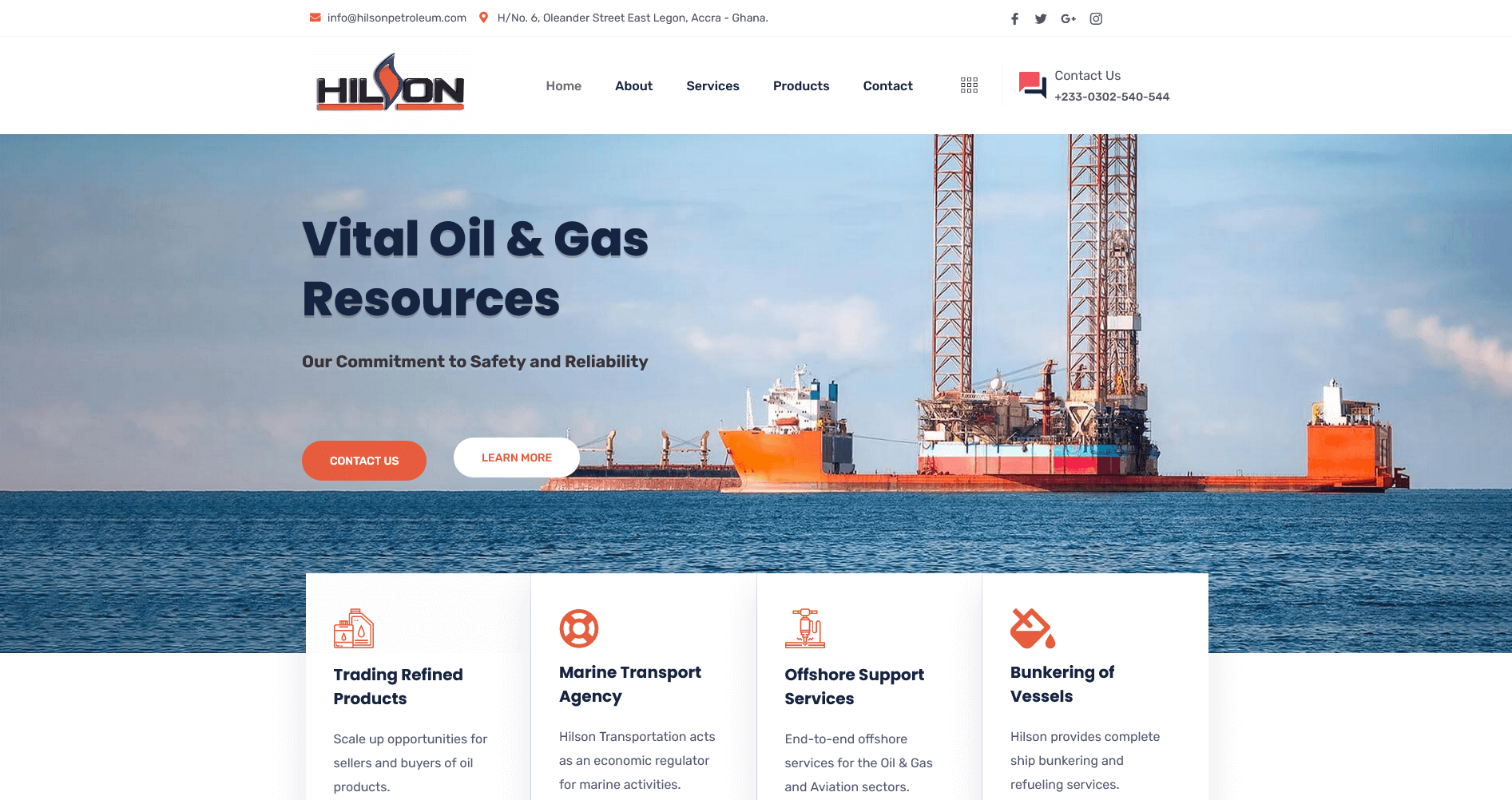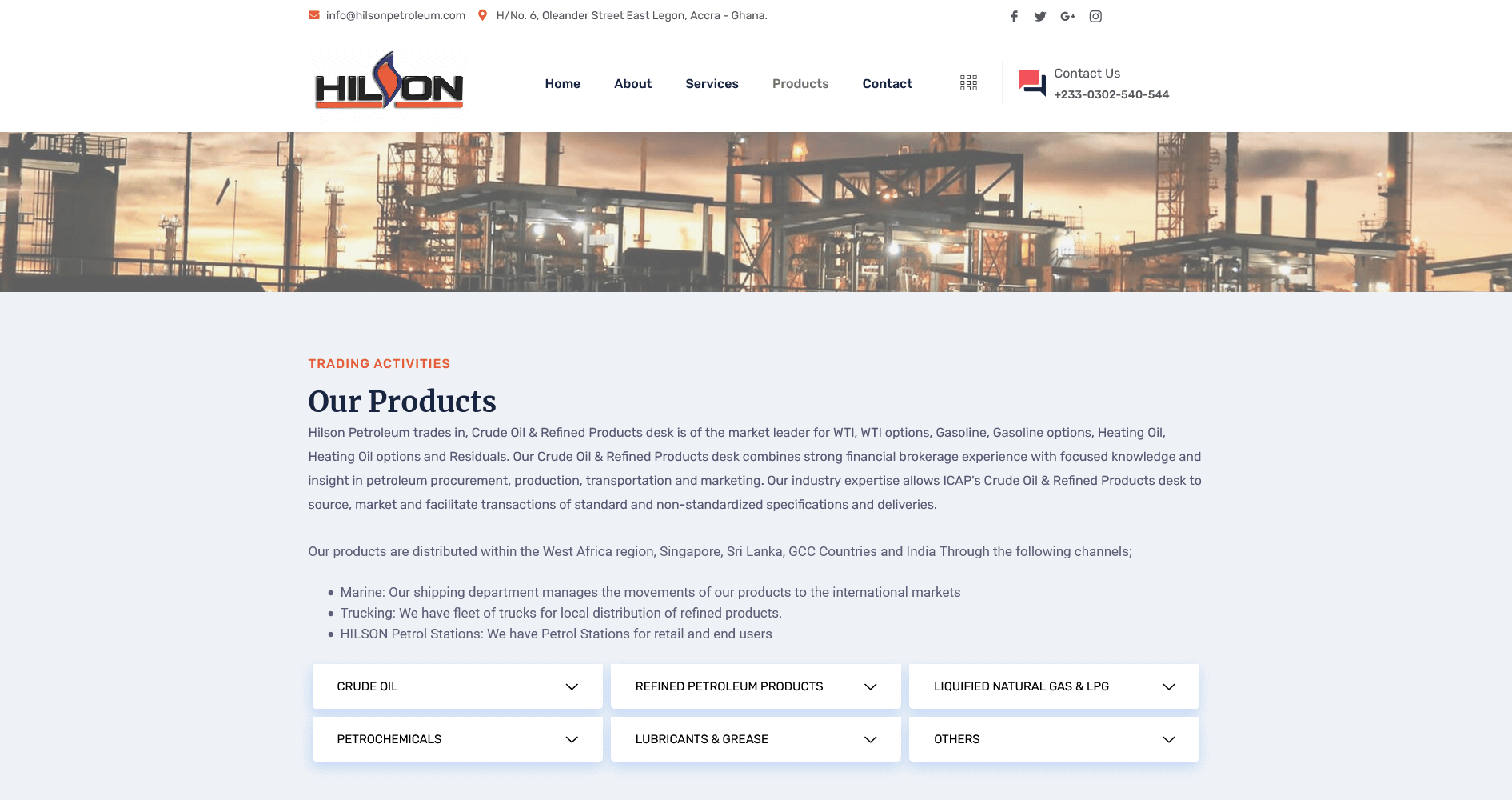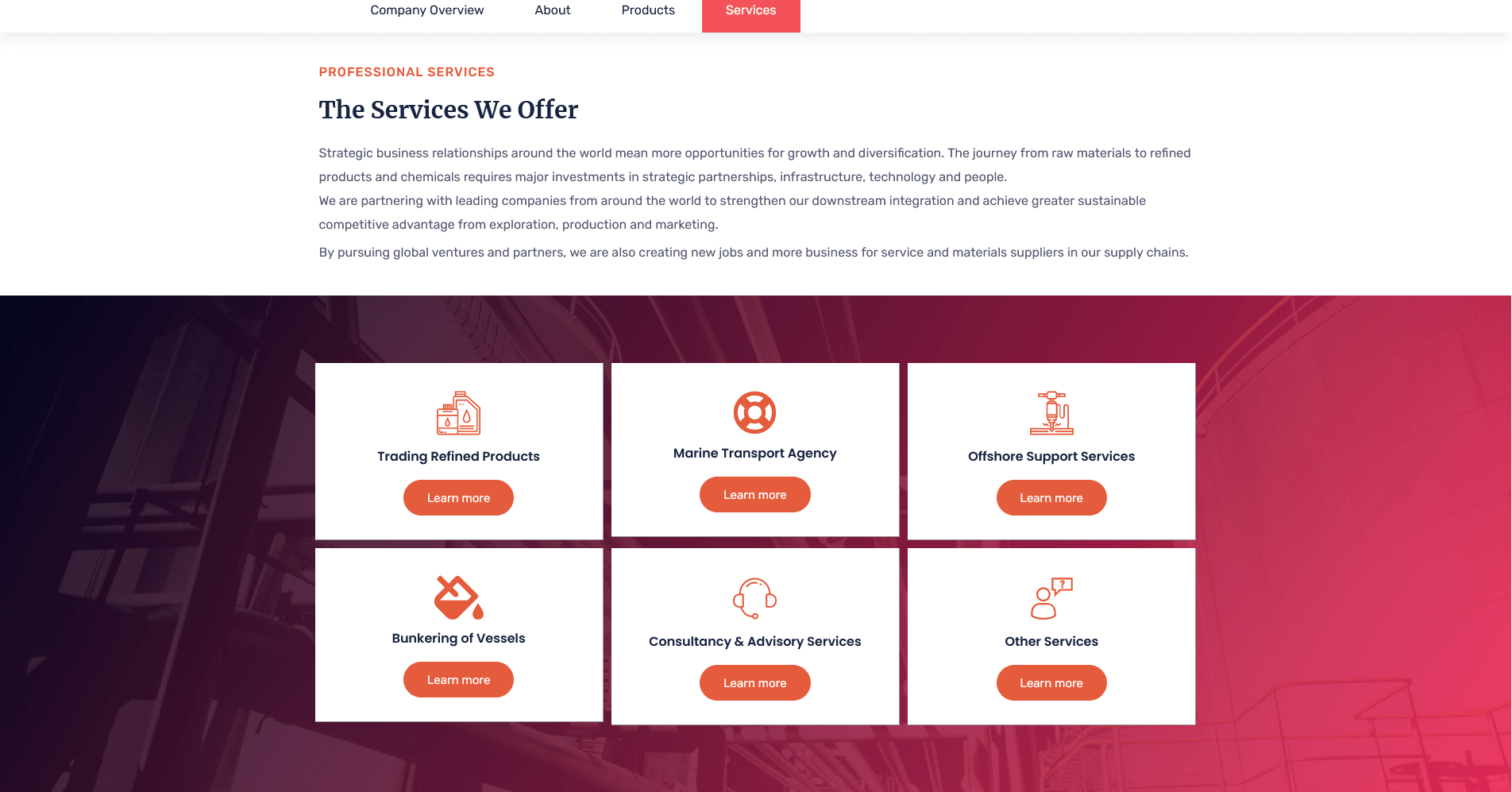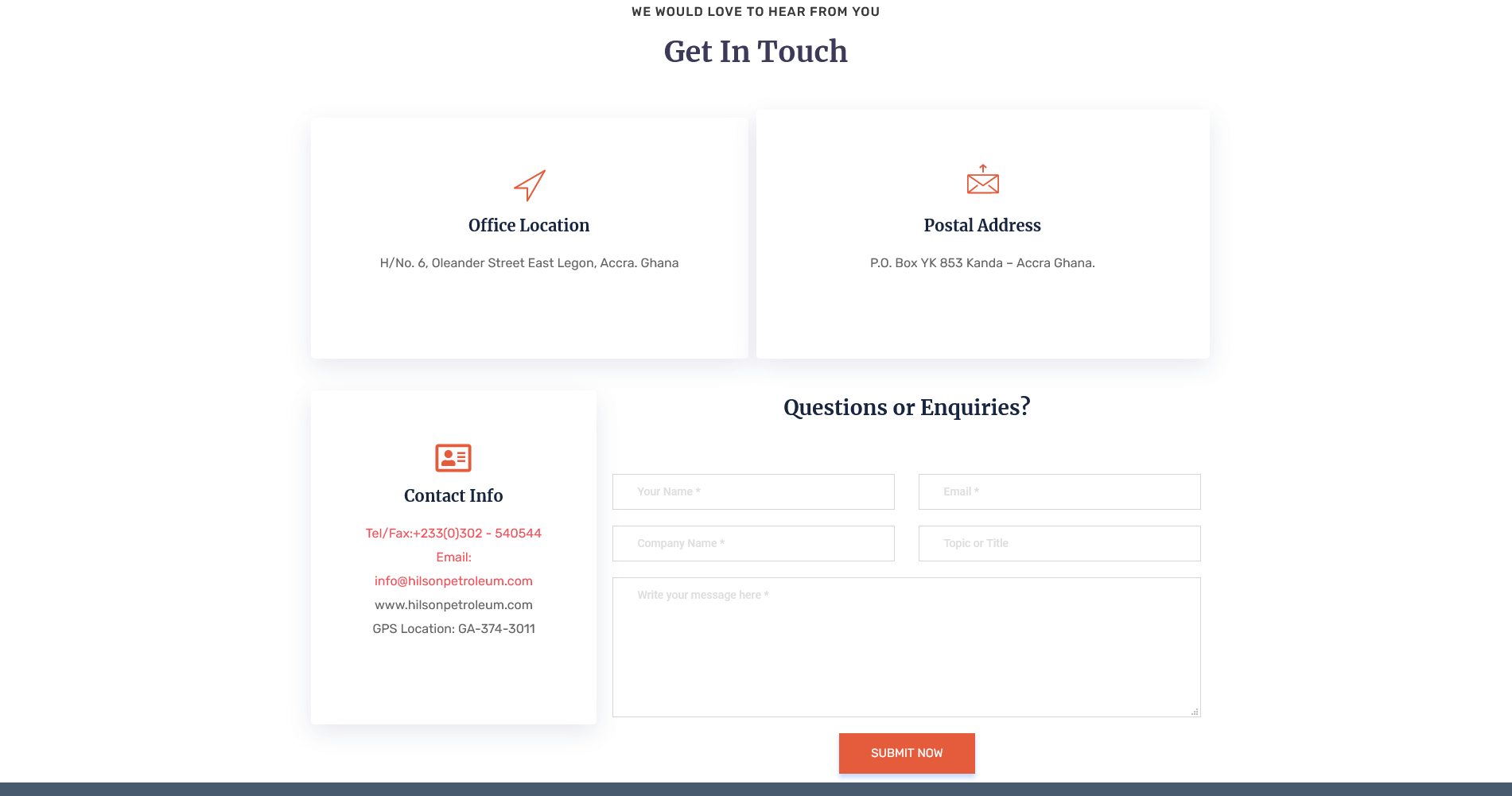 Hilson Petroleum
Hilson Petroleum is a Ghanaian registered Private Limited Liability Company incorporated under the Registration No: CS607702015 and Licenced as a Bulk Import, Distribution & Export Company by the National Petroleum Authority (NPA) solely into the importation of petroleum products.
Task
Developing a unique website for Hilson Petroleum
Strategy

Web Design

Design

UI/UX Design

Client

Hilson Petroleum Ghana Limited
Open Project
Let's collaborate
Got a project?
AIKA has the expertise and resources required to design, develop and manage any tech platform of any scale, giving you the time and confidence to focus on running your business.